Is it the end of decades of waste? Closed-circuit furniture or what the Cradle to Cradle movement means
If you are one of those who turns a plate or juggles to check on the back of a chair who is the author and what brand produces it, now you can add more details: what type of wood, paint, enamel or treatment has been used in its manufacture; what waste has been generated in the process and how it has been managed and, above all, what measures have been taken when devising and manufacturing the part in question so that it returns to the environment with the least ―or null― impact possible. The idea that furniture also has traceability, like sea bass or mussels, is making more and more sense, but how is this possible?
This is due, in part, to the Cradle to Cradle (C2C) movement, a concept introduced by chemist William McDonough and architect Michael Braungart in their 2002 book Cradle to Cradle: Remaking the Way We Make Things (North Point Press). The idea behind this movement is to create a world where everything is designed to be recycled or reused in a closed-loop system, thus eliminating the concept of waste. in a system from cradle to cradle —which is what it literally means when translated into Spanish— all products must be made with materials that can be safely and easily recycled or biodegraded.
Against the opposite concept from the cradle to the grave, whereby products are made, used and then thrown away – the throwaway of life – the idea of ​​C2C is to design products that can be broken down and remade into new ones, instead of being thrown away and contributing to pollute more and create more waste. Therefore, it is about using renewable resources and maximizing the use of materials through recycling and reuse.
"In the 1990s, McDonough and Braungart shared concerns about the concept of circularity in the economy and decided to create a company to make the world aware of what they perceived to be a big problem: an economic system based on consumption, of the capitalist system, which has been part of the progress of the last 50 years and of the American success system and which, for them, had a series of deficiencies that would negatively influence the health of people and the planet". Jesús Llinares, CEO of Andreu World, the only Spanish company that has certified its entire catalog of designer furniture products, explains the origin of C2C with these words.
"It is a question that adds and adds value to the work we do. When you offer a product that is C2C verified and certified, you are offering a guarantee of health", he continues. In fact, one of the objectives of this guarantee seal is to reduce the use of harmful chemicals and promote the use of environmentally friendly materials to create a sustainable economy that benefits both people and the planet. However, although the movement has gained popularity in recent years and many companies and organizations have adopted its principles, there is nothing as revolutionary in Spain or Europe as a company insisting on certifying all its production.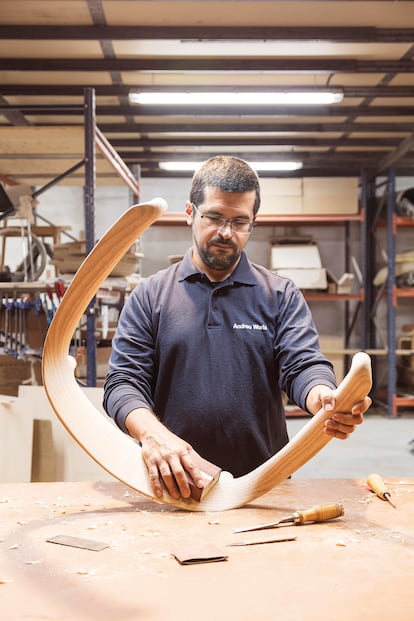 This Valencian company is an exception. It focuses on the entire supply chain, reference by reference and product by product, from raw materials to the final result. Thus, it analyzes whether the components used are harmful to health. "We are the first company in the sector that has achieved C2C certification for 100% of its catalog because we wanted to do something radical, not just aesthetic or superficial, and it has involved a large cost," says Llinares. Not all companies can face machinery changes, cancellation of collections, substitute or dispense with materials. "We have made decisions that lead the firm to have a neutral carbon footprint and in that we are also pioneers in the sector. For example, we have installed photovoltaic panels in all our plants, but the most important thing is that the C2C certificate has allowed us to win prizes and gain business", he adds.
Its chairs, tables and sofas are endorsed by the certification greenhealth that "recommends its use in hospitals, health centers or residences for the elderly, as they are free of potentially dangerous chemicals that can be carcinogenic," the brand comments. In addition, it is a company PVC-free―free of polyvinyl chloride, a solid plastic that, in its original form, appears as a white powder―. Another of the implementations that adds is "the implementation of proactive actions", such as the one carried out with the firm Workbrands. Created five years ago by young entrepreneurs in the Netherlands, it provides a service in case someone wants to reuse, reuse or repair a product to extend its useful life. "Now we give European coverage, but soon we will also implement it in the United States," says Andreu World. At Workbrands they help companies reduce the environmental impact of workspaces with demonstrable data. "We do this by boldly embracing circular design, reusing raw materials and transforming existing office furniture," they comment.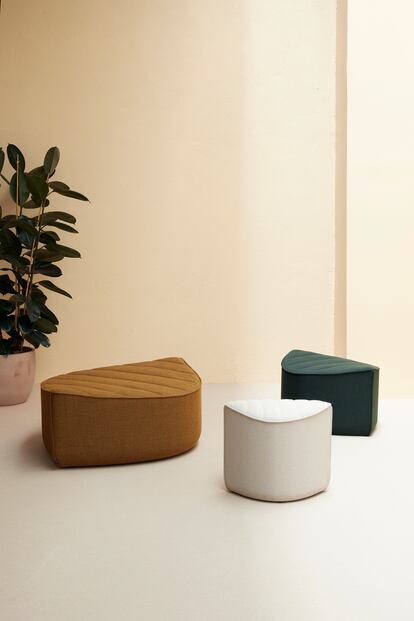 Recovering something that we think no longer has value is what is also carried out by the family furniture company Akaba, whose motto is "furniture with personality to work well and live better". Founded in 1986 and National Design Award in 2000, with its own factory in the Gipuzkoan town of Usurbil, it has a repair service, where if the customer needs to fix any part of Akaba or change the color or upholstery of a seat, they can request it. . "This is how we extend the useful life of the product," explains Irati Diez Olazabal, its sales and marketing. "This idea of ​​concern for the environment and seals and certificates has been in our philosophy for years. When the Gorka chair (1993-95) was manufactured, it was already thought that it would use the minimum expression of materials —wood, steel and aluminum, in addition to the upholstery. It had to be resistant and durable and then there was no talk of ecodesign, or C2C, or seals like LEED (an international certificate that rewards innovation in energy and environmental design). Today, people keep asking us to modify or restore it. An example is Mugaritz, which for a makeover of the restaurant asked us to reupholster the Gorka chairs and repaint them, "he adds.
The C2C movement is closely related to health and, in this sense, the book entitled Design is good for health, presented by the Fundació Disseny de la Comunitat Valenciana, MuVIM and Andreu World, on the occasion of the recent exhibition Design and Healthincluded in the Valencia World Capital of Design 2022 program. Edited by La Fábrica, it includes the research on the matter carried out by Ramón Úbeda, an expert in the field, and demonstrates in its more than 400 pages the important role of design in the health, emphasizing its capacity as a tool for progress and well-being.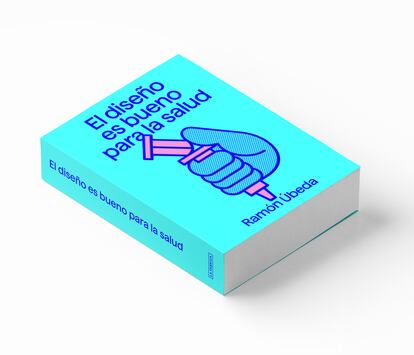 Given the emergency situation due to climate change, circular design is becoming more and more necessary and implies multiple factors to take into account. Among them is the importance of ecodesign, the use of wood from controlled and reforested forests with 100% FSC certification (a label that ensures sustainable reforestation), the use of recycled and recyclable plastics or the use of clean energy.
In Andreu World they propose to anticipate the circular economy by 2025: "We have the obligation to think about future generations so as not to leave them an irreversible problem, and every minute counts," emphasizes Llinares. For the user it is good to know that, in addition to the small gestures that can be made to reuse, rethink, reduce or recycle —a grain of sand in a whole great ocean—, some companies demonstrate with facts that they are the first involved in the care of the health of citizens and the planet.